Delivery Information
We provide delivery free of charge within 20 miles of our main branch in Grays, to the ground floor area only. All delivery times are approximate and subject to manufacturers lead times.
We will not be held responsible for items delayed by manufacturers/suppliers, but will endeavour to resolve problems as quickly as possible.
The goods will become your responsibility from the completion of delivery or customer collection.
We accept no responsibility for the loss or damage of goods once on delivered or collected.
You must, if reasonably practicable, examine the goods before installation. If any damages are found, this MUST be reported to us within 48 hours.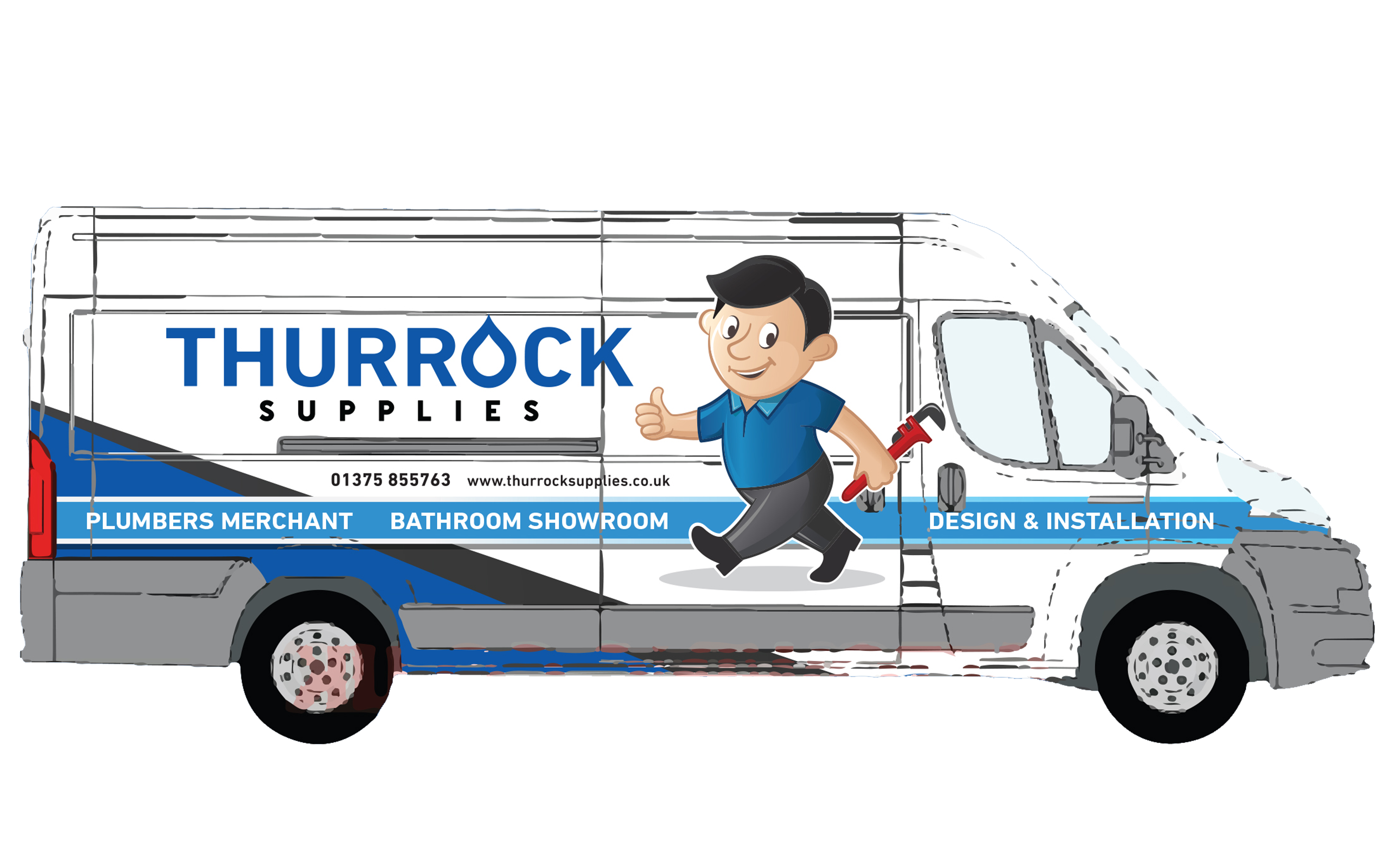 Testimonials
You will Always get great old-fashioned service and advice from Tommy. Phil. and the crew. they can supply anything from everything you need to build and install a complete bathroom. wet room. WCs etc to small odds and ends regards plumbing supplies. as someone whose been using Thurrock Supplies since they first started in tilbury. I would highly recommend them. I would advise anyone considering a new bathroom. to pop in to their fab showroom for that personal touch. great place.

Reached out to Thurrock Supplies to help source a nice bath for ongoing home refurb. The team were fantastic in providing first class guidance and recommendation. Went with a Carron Celsius double ended bath which looks incredible with waterfall filler. Will be returning soon to purchase final bathroom accessories. Thanks guys,

The young lady I spoke to was very cheerful and happy to answer my questions she was very knowledgeable . Definitely worth 5 star rating.

To Bayleigh, Kane and Marley Thank you so much for the fantastic design and fitting of our bathroom. Your care and attention to detail was so appreciated. I will sing your praises to other people!

Excellent jo from start to finish, very nice team. Would highly recommend this company you wouldn't find a better one. Extremely satistified.
We are a small family run business based in Essex, our aim is to help create the bathroom of your dreams at a reasonable price.
Please get in touch for a FREE quote. Call us now or email.